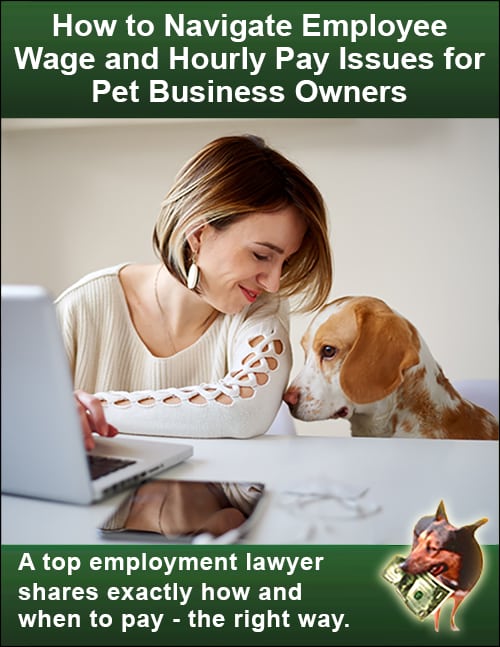 $20
Have you been confused about what to pay your staff and the ins and outs of hourly pay?
Are you confused about sick pay and how to compensate employees for their drive time?
If you want to pay your employees the correct way, you'll want to attend this webinar!
Kristin Morrison will be co-hosting this webinar with top employment lawyer Walter Stella.
From advice and counseling, to complex transactional matters and litigation, Walter Stella from Miller Law Group is the go-to lawyer—and business partner—for clients with challenging employment issues. Drawing on 25+ years of employment law experience, he provides practical solutions that minimize legal exposure for businesses in a heavily regulated employment environment.
Walter is recognized as a thought leader on California employment law topics. He has been a guest on KQED radio programs and served as a contributing author for Aspatore's Thought Leadership series on Employment Law. He's also been selected for the list of Best Lawyers in America since 2013 and Northern California Super Lawyers since 2014.
By attending this webinar you will learn about wage and hour issues facing pet business owners, including:
How to properly compensate employees for travel time
How to comply with applicable paid sick leave laws
A business owner's obligations regarding expense reimbursements
Managing issues that stem from employees who work from home
Your legal obligations to employees working short shifts throughout the day
What are your obligations for work that is done "off the clock"
What you will take away from the webinar:
A 'de-mystification' of the wage and hour legal landscape facing pet business owners
Strategies for complying with more perplexing wage and hour challenges
Answers to questions regarding the rights and the limits that apply to business owners
Confidence that you can address the challenges facing your pet business
And more!
Ready to take your pet business and your hiring to the next level? It's easy!
Join pet business coach Kristin Morrison, the employment lawyer and hundreds of pet business owners from around the country as we discuss the answers to this important pet business topic.
This 75-minute webinar is available for immediate download and immediate listening on your computer NOW. Order the How to Navigate Employee Wage and Hourly Pay Issues for Pet Business Owners Webinar Recording and have your hiring questions answered right now!