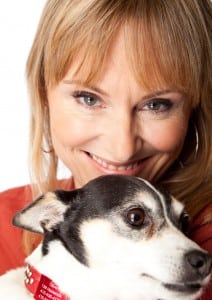 Hi! I'm Kristin Morrison.
I'm a pet business success coach, a change agent for your business and life transformation, and founder of Six-Figure Pet Business Academy™.
I created Six-Figure Pet Business Academy™ to help pet business owners like you launch or expand your pet business, make plenty of money doing work you love, and optimize your business and your life for ease, freedom, happiness, and fulfillment beyond your wildest dreams. You can create whatever you desire and I'm here to show you how.
You're in the right place if:
You are an aspiring or new pet business owner who wants to create a rock-solid foundation for success from the very start.
You want to be a wildly profitable and empowered business owner and highly successful pet sitter, dog walker, dog trainer, dog groomer, cat groomer, doggy daycare owner, or any other pet business owner.
You want to grow your established pet business while enjoying your life and making time for the non-work pursuits that matter. You're not sure how to achieve that elusive work/life balance.
You're frustrated by cash flow, staff members (or lack of them), marketing, bookkeeping, and are experiencing low to high levels of stress on a regular basis. (And some days you are experiencing this all at once — eeek!)
You've had your pet business for years and things just aren't what they used to be. You've lost your passion, drive, and/or profits. You're trying to decide if it's time to sell or close up shop, or dig in and make your business better.
Years ago, when I was struggling in my own pet business, I created an extraordinary goal: I gave myself one year to fall in love with my business and turn the whole thing around.
My aim was threefold: 1) Change the way I ran my pet business. 2) Increase my quality of life. 3) Make a lot more money.
All in less than one year.
And that's just what I did.
When I changed my business, I changed my life.
And you can, too.
Within one year, I went from living paycheck-to-paycheck to almost effortlessly earning multiple six figures. I also went from working 7 days a week to working 3 days a week. That's right: I went from having no life to living a life beyond my wildest dreams with lots of time to do the things I love. Today, my lucrative California-based pet care business runs like a well-oiled machine while I travel the world and enjoy life, and I work only three days a week when I am in California.
Pet business ownership used to be a leash around my neck. Then I discovered how to make pet business ownership my key to wealth and freedom.
Your pet business can be your key to wealth and freedom, too.
Since the year 2000, I've helped hundreds of pet business owners from around the country create and grow more profitable and fulfilling businesses and meaningful lives through my unconventional, practical, personalized, and heart and spirit-centered approach.
Are you ready to let your pet business and your life be a model of what's possible?
Through Six-Figure Pet Business Academy™, my pet business clients learn how to take control of their money and their marketing, their staff and their systems, their client relationships and their cash flow. And they learn how to change the proportion of personal time to work time so that they're doing even more of what they enjoy outside of (and during!) business hours.
Pet business coaching and mentoring takes place via sessions over the phone or Skype, on group webinars, and in live workshops. I also offer pet business products (start up kits, contracts, forms, and recordings) that are proven tools for your business success.
There's a better way to run your pet business and live your life.
I've helped pet business owners in every business stage and situation, and I will help you, too. Some clients call me their Pet Business Whisperer, and one affectionately refers to me as her own personal Oprah. My coaching clients can tell the story best, in their own words.
It's simple: change your business and you change your life.
Want to learn more? Take a look at how we can work together.
Ready to dive into your most amazing life and pet business? Email me now.
Are you a pet sitter or a dog walker who's looking to improve your business practices, or are you interested in starting a pet sitting or dog walking business? Visit me at Six-Figure Pet Sitting Academy™ for an approach tailored specifically to you.