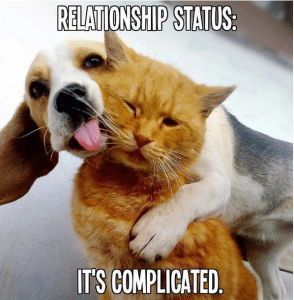 I had an epiphany a few years back when I realized how similar hiring pet sitters is to dating.
Here's how hiring is similar to dating:
You have to be crystal clear about what you want so that you can recognize that person when they show up.
It's important to notice red (and yellow!) flags. Clear communication is crucial.
You both have to want the same thing (each other).
And here's the tricky part: anyone can hire someone. But you don't just want someone with a pulse. Right? These are your precious human and animal clients and your equally precious business. You want someone who is the right fit for your company.
It really is so similar to when you are actively dating to meet the right person: when you are hiring pet sitters to work for you, you quickly realize that hiring the right people requires skill. The good news? This hiring skill can be taught.
I've honed my hiring mojo through hiring over 250 pet sitters when I had my business. When I sold it I had 35 staff members. I've seen what works (and what really doesn't) when it comes to hiring pet sitters and dog walkers. I learned the hard way and I'm excited to help you not learn the hard way!
I've successfully taught thousands of pet sitters from all parts of the globe how to hire really great people to work for them.
Are you ready to hire good people?
I'll teach you how to hire wonderful pet sitters in the upcoming hiring webinar.
Want to have more time, make more money and enjoy your business more?
Hiring great people to work in your pet sitting business will help you do just that.
This upcoming webinar will help you hire easily, effortlessly and quickly. Ahhh….