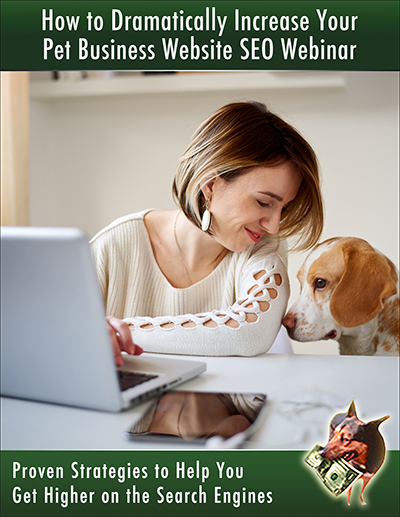 Tuesday, February 21, 2023 at 4:30pm PST / 7:30pm EST
Want your pet business website to come up higher on Google and the other search engines?
If your website is not already getting high on Google and other search engines, this webinar is for you.
In this webinar, international SEO expert, Chris Raulf of Boulder SEO Marketing, will share proven and tested SEO strategies that you can implement right away.
In this powerful SEO webinar you will learn: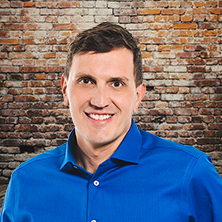 Chris Raulf
Digital Marketing Expert
How recent developments in Artificial General Intelligence (AGI) are impacting SEO and how anyone should take advantage of AI tools such as ChatGPT or SE Ranking's On-Page SEO Checker tool
Why 'organic' free SEO is much better than Pay-Per-Click
Why organic search rankings beat paying for Google Ads and pay-per-click campaigns
How to identify the SEO keywords that will drive the right people to your website
How to implement SEO best practices such as meta tags creating and optimization, internal hyperlinking, applying Google Markup, and more
Learn to develop optimized content that not only communicates the right information to your potential customers but that also performs exceptionally well in Google and other search engines
Discover how to take advantage of SEO strategies such as finding and adding your pet business to online directories that will send qualified and motivated prospects to your website
How to perform a basic technical SEO audit to take advantage of website optimization opportunities
Ready to make your pet business a massive success? Don't miss this opportunity to learn from one of today's top SEO experts.
You'll also receive an SEO tips and tools booklet to help you implement SEO for your pet business!
Details and FAQ about the How to Increase Your Website Search Engine Optimization Webinar:
When? Tuesday, February 21, 2023
Time: 4:30pm PST / 7:30pm EST
How long is this webinar? 60–75 minutes (30 minutes will be for Q & A from the audience)
How much:
$30 
I attended your SEO webinar last year. Should I attend this year's SEO webinar? Will this webinar be different from last year's webinar? Yes. Some of the information will be the same but Google and other search engines often change what most works when it comes to getting your website higher on the search engines so this one will contain a lot of new information in addition to the regular tips and tools that consistently work year after year. The SEO tips and tools booklet is also updated as well and all who sign up for the webinar will receive that to guide you long after the webinar is over!
How long do I have to sign up? It's on a first-come, first-serve basis. If you are ready to achieve your marketing goal of getting more clients easily and effortlessly why not commit to your business and sign up today?
How does class take place? Via webinar. You can access the class via your telephone OR your computer. You'll experience a fun interactive PowerPoint visual presentation via your computer with Kristin answering Q & A at the end of the webinar. You'll learn a lot and have a great time with pet business owners from all over the world who will be attending (Canada, United States, Australia, UK, etc.). You will love it!
I can't make it on the particular night that it is currently scheduled. Will you be offering this class on another night? We aren't offering this class again this year but if you aren't available to attend that night, no problem! Simply sign up and then send us an email letting us know you can't make it and we'll happily send you the replay link within 24 hours of the webinar. It will be almost as good as being there live, I promise!
What if I won't be home the night the class is happening? No problem! You can listen from the road or wherever you may be. All you need is a phone. You don't even have to be in a quiet location because you will be muted. And again, if you can't make it on that night you can register now and just email us today to let us know you want the recording. We are happy to email you the recording of the webinar within 24 hours after the class. How is that for easy and convenient?
I don't have a website. Should I attend this webinar? YES! This webinar may be the kick in the pants that you need to create a website. And here's the thing: having a website that is search engine optimized is the single most effective marketing action that will catapult you to success. If you want a lot of new clients and you want to make lots of money in your pet business, this is the webinar for you!
I am not appearing on Google and other search engines. Will this webinar help my website show up there? Absolutely. You will show up on Google and other search engines after implementing the tips and tools that Chris will go over in the webinar. Many pet business owners that do the steps Chris outlines often come up on page 1 of Google and often in spots #1, #2, and #3 on Google and other search engines. These tips are powerful! Prepare to be amazed.
Okay, this sounds great! How do I sign up? It's easy! Just click the registration button below to sign up.