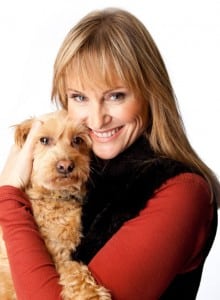 You've heard of overnight success stories? Well, mine isn't quite like that.
It's better.
I started my pet sitting business in 1995. A few years in, I found myself working 12-14 hours a day, often 7 days a week, and yet still not making much of a profit. All of my revenues were going back into my business for operating costs. The time and energy I was devoting to the business was bleeding me dry and what was left over for me was hardly worth it.
I was exhausted every single day and consumed with my business. When people asked me what I liked to do outside of my business, I'd laugh to myself and think, 'What life outside of my business?'
I even considered selling my business. What held me back? For all of its challenges, I still loved being self-employed. Even though I was working long hours and had fallen out of love with my business as it then existed, I really loved getting paid to be with animals and being able to make my own schedule.
So I created an extraordinary goal: fall in love with my business and my life in one year. Make it wildly profitable – and let the money come easily. And have way more fun doing it.
My business and life transformation started with pain (as most transformations start!) and little did I know, this was the beginning of more success than I ever imagined, and a lifestyle that many people call enviable.
I committed to give myself one solid year to turn my business around. I explored everything I could get my hands on about running a profitable business the smart way, and I applied all of my learnings to my own business to see what worked. I decided that if the changes I made in one year's time didn't substantially increase profits and give me more time to just be 'me', I'd sell my pet business.
Within one year of creating my extraordinary goal, I went from overworking and living paycheck-to-paycheck to working radically fewer hours and earning (well over!) six figures.
And coupled with this, I had more time to enjoy life and to spend time with the people I love. I now live a life I love. And I'm madly in love with my pet business. We have a good relationship now.
Today, I continue to run my California-based pet sitting company while working only 2-3 days a week and traveling for months at a time to destinations that excite me, while my pet business practically runs itself. My pet sitting business employs 35 staff members, 4 managers, and we serve over a thousand active clients.
I own a big company. If I can create a life I love with a pet business that size, you can, too.
Pet business owners work with me when they're ready to transform their business and their lives. Along the way, their bank balance increases and they get richer in non-tangibles like happiness, peace, and balance. Creating a happy balance between work and life is one of the central focuses of my work with pet business owners. I love helping pet business owners fall in love with their businesses, their lives, and themselves.
I designed my business and my life for freedom, fun, and profit. Everyday, I teach pet business owners like you how to create the incredible lives they desire, the way I've created mine for myself. Let's work together.
I regularly speak at pet business association meetings and conferences,
both in-person and virtually. I've spoke for National Association of
Professional Pet Sitters (NAPPS) conference, Pet Sitters International
Conference, International Association of Canine Professionals and many
other association conferences. Last year I spoke at a pet business
conference in San Antonio, Texas. (Yee-haw!)
Interested in hiring me to speak at your pet business event? Contact me today to start the conversation.
In addition to Six-Figure Pet Business Academy™, I also work specifically with dog walkers and pet sitters who are starting up a new business or looking to improve and enhance their experience in their existing business. Visit me at Six-Figure Pet Sitting Academy™  for more information about creating and running a successful pet sitting or dog walking business.
I live part-time in California and part-time in Bali, with travel in between to other parts of the globe that delight me. (Next on the list: riding horses in Mongolia!) When I'm living in Bali, I'm committed to living my life mostly unleashed from my businesses. If you contact me while I'm in Bali, my assistant will let you know when I'll be back in California and taking on new coaching clients again. New coaching clients are always welcome, and I'll be sure to fit you in when I return.
Ready to create a business and a life you love? Shoot me an email and let's get started.
Update from Kristin: In December 2013, I sold my 18-year old pet sitting and dog walking company to a wonderful new owner so I could focus on my coaching for pet sitters and dog walkers, my webinars and my writing (yes, I have another book on the way – stay tuned!)
It was hard to say a final goodbye to my business (18 years is a long time) and yet it felt great to cultivate a healthy and loving relationship with my business and come to a place where it was -naturally and organically- the perfect time to sell. Through my coaching, webinars and products for pet business owners, I look forward to helping you cultivate Right Relationship with your pet business as well as assisting you in your next stage of growth-whatever that might look like for you: business start up, success and profit-building, hiring, and (down the road) helping you create your own exit strategy when the time is right to say goodbye to your business.