Save Countless Hours & Thousands of Dollars: Get the 54-Page Employee Handbook Today!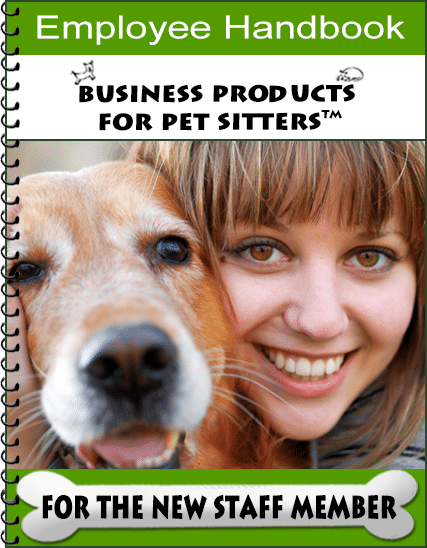 Introducing the One Essential Item That Will Make the Biggest Impact On Your Pet Sitting and Dog Walking Business…
If You're Ready to Take Your Business to the Next Level, You Need the Pet Sitting Employee Handbook!
Why pay $3,000 or more to create an employee handbook from scratch?
Purchase the Pet Sitting Employee Handbook for only $295!
Your employee handbook will be delivered to your email within 30 seconds of your order!
You Asked For It and We Delivered...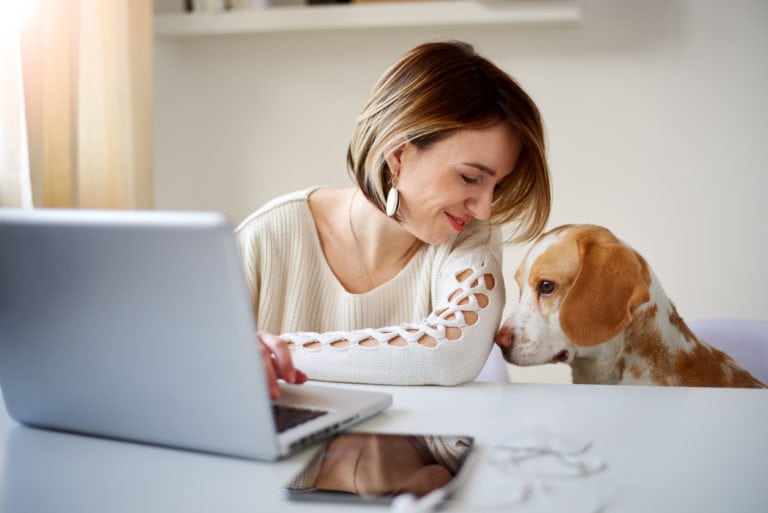 Pet business owners all over the country have requested a customized and thorough employee handbook just for them… and we've delivered! Now, you can stop worrying about all the time, stress, and money it would cost to invest in creating your own employee handbook from scratch.
We've done the hard work for you and created a comprehensive, informative, and effective guide for pet sitters and dog walkers everywhere.
And it's fully customizable! Our editable template allows you to tailor your employee handbook specifically for your pet sitting or dog walking business, including adding your company logo.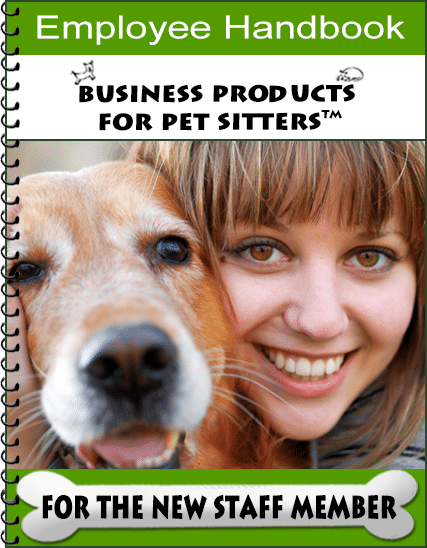 Get The Employee Handbook Now For Only $295!
Save countless hours & thousands of dollars by purchasing today!
The Pet Sitting Employee Handbook is perfect for you if:
What's included in the Pet Sitting Employee Handbook?
Click the image below to get a bigger look at the Table of Contents:
Contents
---
INTRODUCTION
5
Welcome to Our Company!
5
Handbook Purpose
5
EMPLOYMENT
7
Equal Employment
7
Background Checks
8
At-Will Notice
8
Anniversary Date
8
Immigration Law Compliance
8
Introductory Period
9
Employment Classifications
10
Personnel Records
10
Employee References
11
Job Vacancies
11
Job Postings
11
Transfers
12
Employment of Relatives
12
Seniority
12
CONDUCT AND BEHAVIOR
13
General Guidelines
13
Anti-Harassment
16
Anti-Bullying
17
Complaint Procedure
19
Corrective Action
19
COMPENSATION
21
Pay Periods
21
Pay Adjustments
21
Overtime
22
Performance Evaluation
22
Promotions
23
Demotion
23
Work Assignments
23
Advances and Loans
23
BENEFITS
24
Holidays
24
Military Leave
24
<Your State> Paid Leave Law
24
Jury Service Leave
25
Witness Leave
26
Voting Leave
26
HEALTH, SAFETY, AND SECURITY
27
Non-Smoking
27
Drug and Alcohol
27
Safety
28
Workers' Compensation
29
Workplace Violence and Security
29
WORKPLACE GUIDELINES
31
Hours of Work
31
Lactation Breaks
31
Attendance/ Tardiness
31
Personal Appearance
33
Confidentiality
33
Conflict of Interest
34
Outside Activities
35
Reporting Irregularities
35
Inspections/ Searches
36
Electronic Assets Usage
36
Social Media
38
Company Phone Usage
42
Personal Property
42
Client Location-Related Procedures
43
Initial Consultations
43
Pet Care Visits
43
Do's and Don'ts of the Pet Sitting / Dog Walking Visit
47
Emergency Procedures
50
EMPLOYMENT SEPARATION
51
Resignation
51
Termination
51
Personal Possessions & Return of Company Property
51
MISCELLANEOUS
52
Inclement Weather
52
Automobile Accident
53
Parking
53
ACKNOWLEDGEMENT
54
Order today and take "Create Employee Handbook" off your to-do list!
Your employee handbook will be delivered to your email within 30 seconds of your order!
What are other pet business owners saying about the Pet Sitting Employee Handbook?
Very Comprehensive And Worth The Price
"The Pet Sitting Employee Handbook is very comprehensive! It was worth the price not have to come up with all of that information myself. The handbook is over 50 pages!"
Just Purchased And So Happy With It
"I just purchased the employee handbook and I am so happy with it. This would have cost me a fortune to detail all of this with my expensive employment lawyer. If you have employees, you need to have an employee handbook. Insurance companies will be asking for your employee handbook too. I don't think it is something you can afford to go without if you have employees."
Saved Me A Ton Of Time
"Buying Kristin's pet sitting employee handbook was a great business decision. It saved me a ton of time and I am confident that my policies are in line with what I need to make my pet sitting business successful. I am happy to have a solid foundation of proven policies in place while I take the next step in my business and hire employees."
Very Pleased With It
"I purchased the employee handbook and was very pleased with it. Kristin stated it was thorough but I found myself saying many times, "Boy, I never thought about that!" If you don't have an employee handbook, I recommend you purchase this one - why try to write one from scratch?"
Highly Recommend; Value Was Immense
"I bought Kristin's Pet Sitting Employee Handbook and the value this handbook provided me was immense. I highly recommend that any pet sitting or dog walking employer start here."
Order your Pet Sitting Employee Handbook today and you will…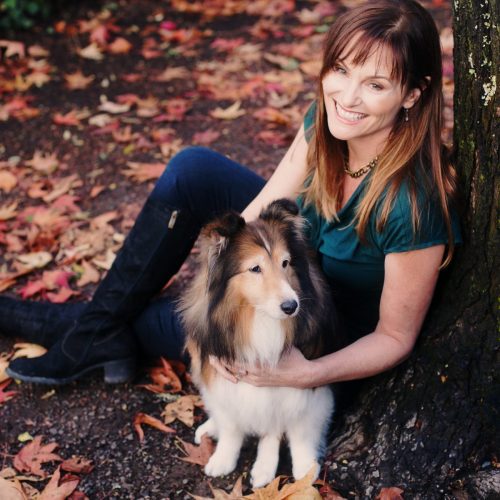 I am so excited to share this highly sought-after employee hiring and management resource with you! In its pages, you will find all you need to create instant and effective employee policies and standards that will boost employees' confidence in you and set your mind at ease when it comes to addressing employee issues, questions, and concerns.
This handbook was created by two seasoned pet sitters (myself and another experienced business owner), and an employment attorney and an HR company, so you won't have to change much (if anything) to use it in your own business. That said, be sure to have an attorney in your local area review your handbook once you've customized it with your personal touches. This will be your final step to ensure that any city- or state-specific regulations exclusive to your business's home base are included.
And don't worry if you don't know where to start in finding a lawyer for the final review. The Pet Sitting Employee Handbook includes easy-to-follow, empowering tips on how to find a low-cost employment attorney once you're finished personalizing your handbook.
The most organized, professional, and financially thriving version of your pet sitting and dog walking business awaits…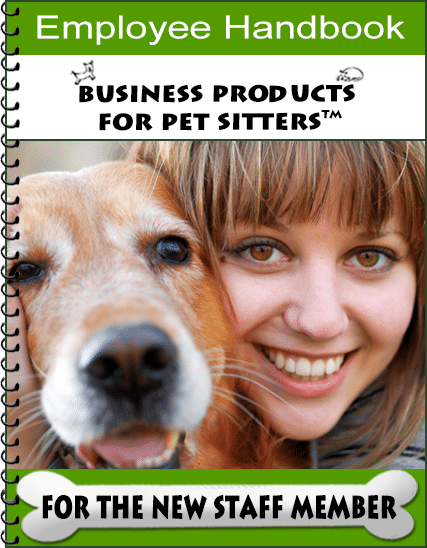 Get your Pet Sitting Employee Handbook today!
©2010-2022 Prosperous Pet Business™ and Kristin Morrison, LLC. All rights reserved.