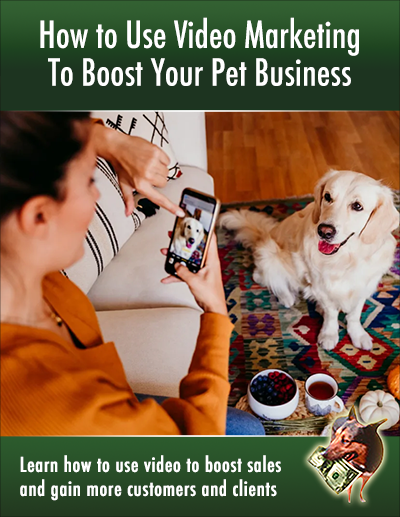 at 4:00pm PST / 7:00pm EST
Video is more cost-effective and simpler to accomplish than ever and it gets proven results in a way that pictures don't. All you need is a high-quality phone! Video marketing is ideal for educating clients and customers about your services or products, generating leads, and converting viewers into customers.
Would you like to learn how to use video to gain exposure and clients?

Josh Martin
Digital Marketing Expert
Boulder SEO Marketing
In this webinar, guest speaker Josh Martin, Digital Marketing Director at Denver Marketing Solutions, will outline exactly how to use digital video in your business to boost sales by gaining more clients and customers through video marketing. By attending this empowering webinar, you will learn exactly how to plan and strategize for your video marketing campaigns.
While it's not a new idea that brands need a video marketing strategy, what is new is how important video has become on every platform and channel these days! From YouTube to Tik Tok, from Facebook videos and Instagram Reels, we will break down the most popular channels and how you can use these platforms to get powerful results.
Business owners often struggle between not knowing how to create a video strategy, what kind of equipment to get and which editing software to use. This webinar will show you what you need to know about strategy, equipment, and editing before you invest your time or money.
Consumers have changed their buying behaviors in ways that have never been seen before. Even pet business owners who have skillfully marketed online before will gain a lot of value from exploring the proven marketing methods of video. To gain new clients, business owners must explore new marketing methods, and video will help you turn potential clients into actual clients!
In This Webinar You Will Learn:
Trends in digital video marketing and strategy in an evolving economic and consumer behavior environment and how knowing these trends can help you create a powerful strategy
Gaining trust through video marketing and content creation
The most effective and up-to-date video platforms
Editing software that makes editing easy
Techniques to increase your watch time and brand reputation
After Attending This Webinar, You Will Walk Away With:
Knowing how to create live video and a pre-recorded video strategy
What it takes to create a compelling brand story
Tools that you can use to create "search optimized videos" and professional-looking videos
The ability to effectively manage and make achievable video goals
An understanding of Augmented Reality video, why it's so important now, and how your pet business can effectively use it.
Details and FAQ about the Webinar:
Date: Tuesday, September 26, 2023
Time: 4:00pm Pacific / 7:00pm Eastern
How long is this webinar? 75-90 minutes
How much:
$40 
How does class take place? Via Zoom webinar. You'll experience an interactive PowerPoint visual presentation and live video via your computer. You'll learn a lot and have a great time with pet business owners from all over the world who will be attending the webinar. (There will be attendees from Canada, United States, Australia, UK, and many other parts of the world.) You will love it!
Can you send me the recording if I can't attend the live webinar? Absolutely! All attendees will receive a recording of the webinar the day after the webinar date. You'll have 90 days to watch, listen and learn from the webinar recording.
Will there be space on this webinar if I wait to sign up a few days before the webinar date? Perhaps not! There are only a certain number of spots for this special webinar (we are using Zoom for this webinar and are anticipating a large number of attendees) so this webinar is on a first-come, first-served basis. If you are ready to achieve your pet business marketing goals and get a lot of clients, we recommend you commit to your business now and sign up today to reserve your spot.
I can't make it on the particular day that it is currently scheduled. Will you be offering this class on another night? We won't be offering this webinar again until next year. We send an announcement of new webinars via our email newsletter or you can check back on the website to see the new classes that are posted monthly.
What if I can't make the webinar date? No problem! All who sign up will also receive the webinar recording the day after the live webinar.
I'm tired of being on the computer. Why should I do this webinar? I hear you. Many of our webinar attendees learn best from the comfort of their bed with their laptop or with their feet up while relaxing in a comfy chair. You're welcome to do that too! And again, if you and your brain are really fried the day of the live webinar, no worries because you will have access to the recording for 90 days, so you can watch at a time where you feel receptive and ready to take in this valuable information.
Is this class for all types of pet business owners? Yes. This webinar is for ALL pet business owners (pet sitters, dog walkers, dog trainers, dog day care owners, dog groomers, etc.) who want gain clients easily and effortlessly to rapidly grow their pet business.
Okay, this sounds great! How do I sign up? It's easy! Just click the registration button below to sign up.