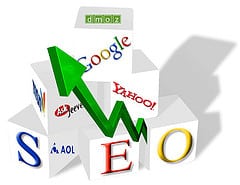 Whee! I love giving out free stuff that dog trainers, dog and cat groomers, pet sitters, and doggy day care owners can use immediately to skyrocket their business to success.
The latest goody I have for you is this: 100+ FREE and low cost websites to list your pet business online.
Having your website listed on other websites is one of the most important ways you can raise your search engine ranking. This means you'll get higher up on the search engines and get more clients. Wa-hoo!
Click to go to our website page where you can now download your free 100+ places to advertise your dog training, dog grooming, cat grooming, pet sitting and doggy day care business online.