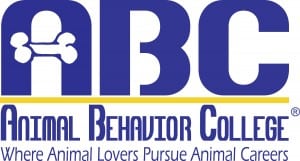 Horray! I just got a book review of my book Six-Figure Pet Business from Steven Appelbaum, President of Animal Behavior College.
Here is his review:
"As someone who started training dogs professionally in the late 70's, I remember a time when books on dog training were pretty rare and those that were published were mostly about breeds and/or dog shows. Of course this has changed dramatically and today there are literally thousands of books on just about every aspect of behavior and training.
That being said, one area that has always been under represented is the subject of business — specifically how a dog trainer can understand basic business principles and as importantly take that knowledge and apply it in the real world. This lack of information creates a real challenge for the typical dog trainer many of whom will see far less success because of this gap in available and usable business information.
This is one of the reasons Animal Behavior College (ABC) devotes an entire stage to business and it is why I was particularly excited when I found out about Six-Figure Pet Business by Kristin Morrison. Of course I was also skeptical. Was this book going to be a dry and somewhat irrelevant read? Was it going to be easy to read but too light to be considered a serious tool for trainers looking to start a business and/or grow one?
After reading this book from cover to cover, I can absolutely say without reservation that this book is worthwhile for any trainer to read. Not only does Six-Figure Pet Business explain important business principles in a fashion that is understandable and easy to follow, the book is replete with a tremendous amount of up to date, relevant tips designed by a working trainer to help trainers in the real world. Bravo to Kristin. This book will now be added to a list of suggested reading material for our ABC students."

Steven Appelbaum
President, Animal Behavior College
www.animalbehaviorcollege.com/info
Thank you, Steven, for a wonderful review!
Want to read the book? Click to buy the eBook or printed version of Six-Figure Pet Business.